Today i wanna show you some interesting collaborations.
Moynat – short story of Moynat.
The Moynat story began in 1849, before that of Louis Vuitton and Goyard, when Pauline Moynat partnered with the husband and wife team of Octavie and François Coulembier to establish Maison Moynat. The boutique went on to become a Parisian institution for over a hundred years until it went into hibernation in 1976. In that time, Moynat was not just another leather goods and luggage maker; it was a trendsetter; even revolutionary at times.
---
1. Limousine for Jaguar F-Type
Legendary trunk – Limousine'1902 was created for legendary car — Jaguar F-Type.
Moynat boutique was opened in London in March 12, 2014, and in honor of this opening, the creative director Ramesh Nair created a suitcase that completely follows the contours of the small F-type trunk.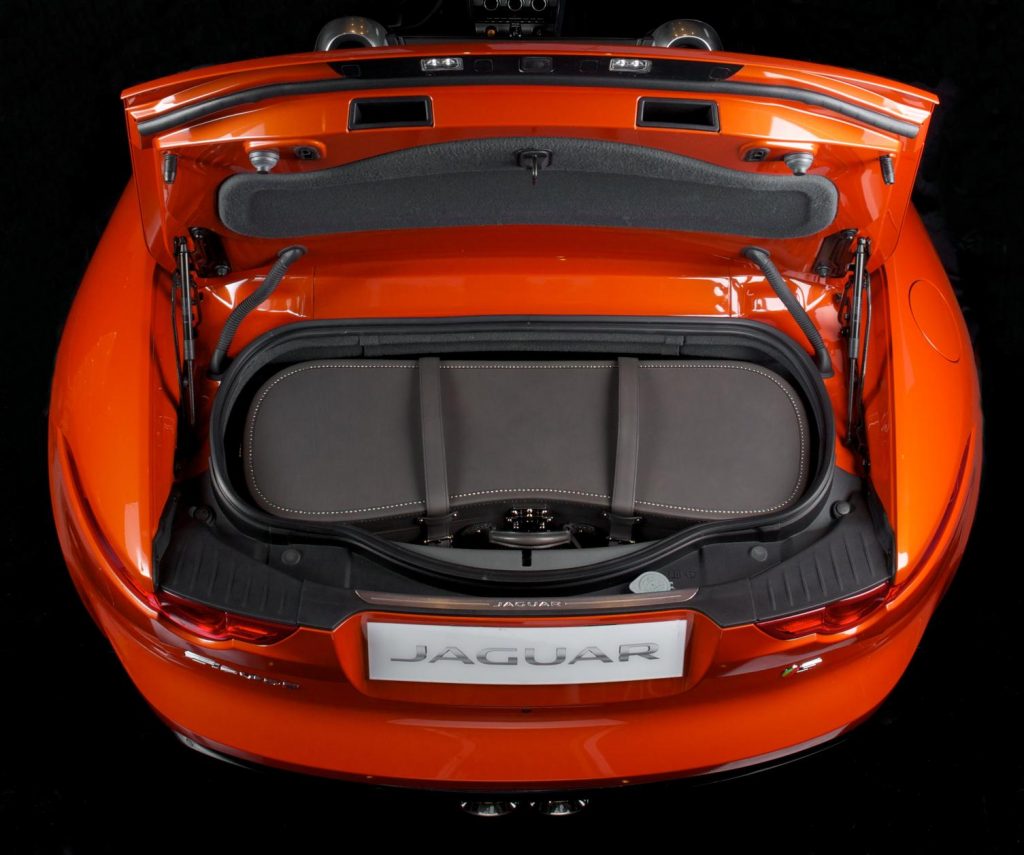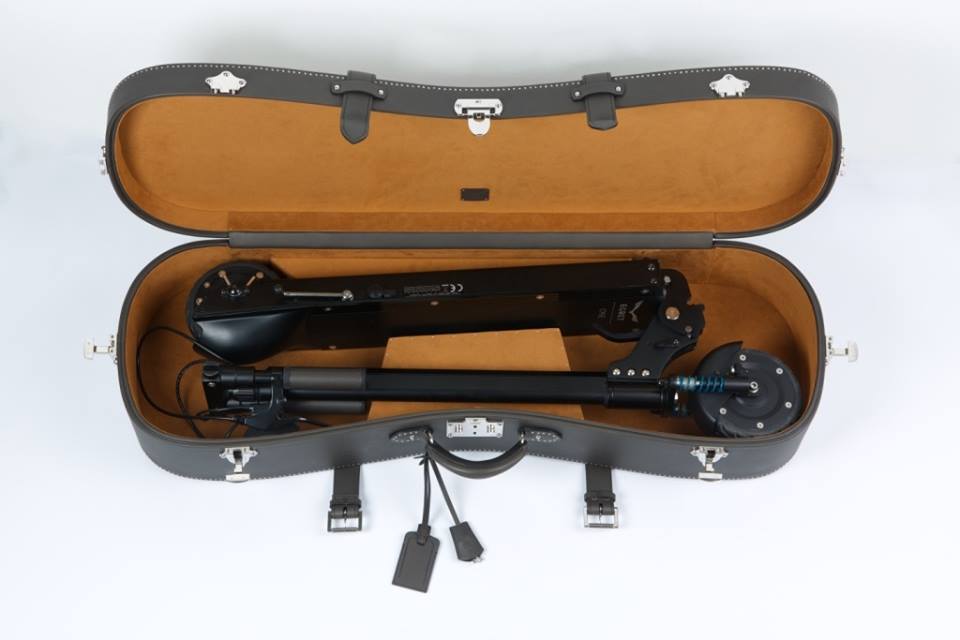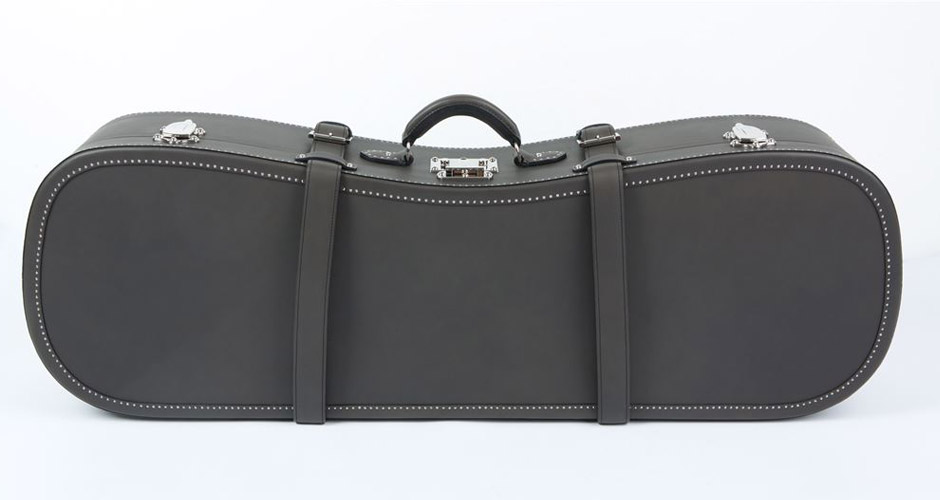 The shape of the suitcase is created exclusively by hand by laying out a frame of eight layers of wood. The outside is lilac-gray, and inside is the signature tangerine. Inside the case is an electric scooter, which will serve as a great excuse to leave your powerful high-speed car and go on a leisurely romantic trip.
---
2. The Champagne trunk for Krug
2013. Krug En Voyage by Moynat was born from the meeting of Olivier Krug, director of the Champagne House, and Ramesh Nair, creative director of Moynat. Their collaboration inspired a range of accessories designed by the trunkmaker exclusively for the iconic Krug Grande Cuvée.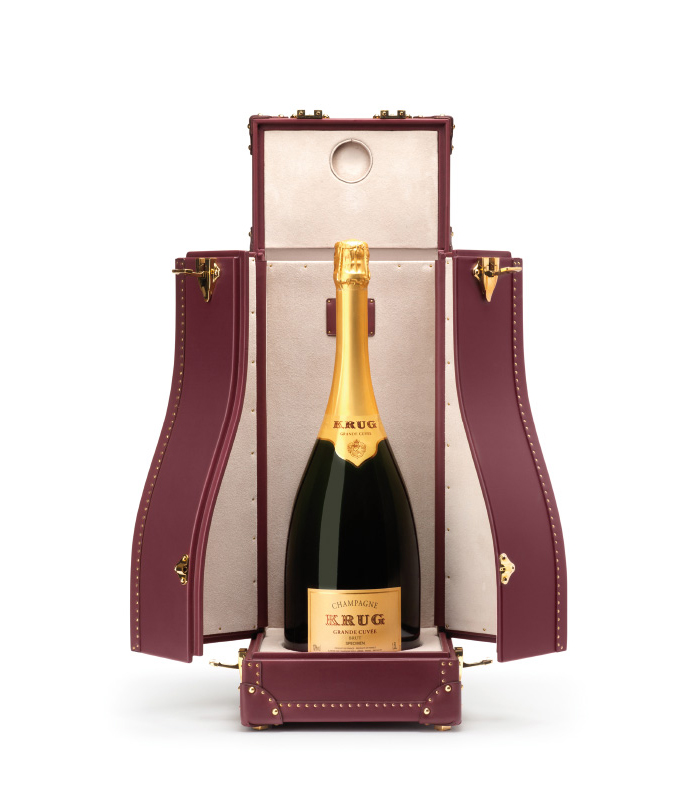 Three luxurious leather items accompany Krug anywhere: a trunk for a magnum of the precious nectar, a suitcase containing a reproduction of founder Joseph Krug's original notebook, and a case that fits snugly around the curves of the bottle.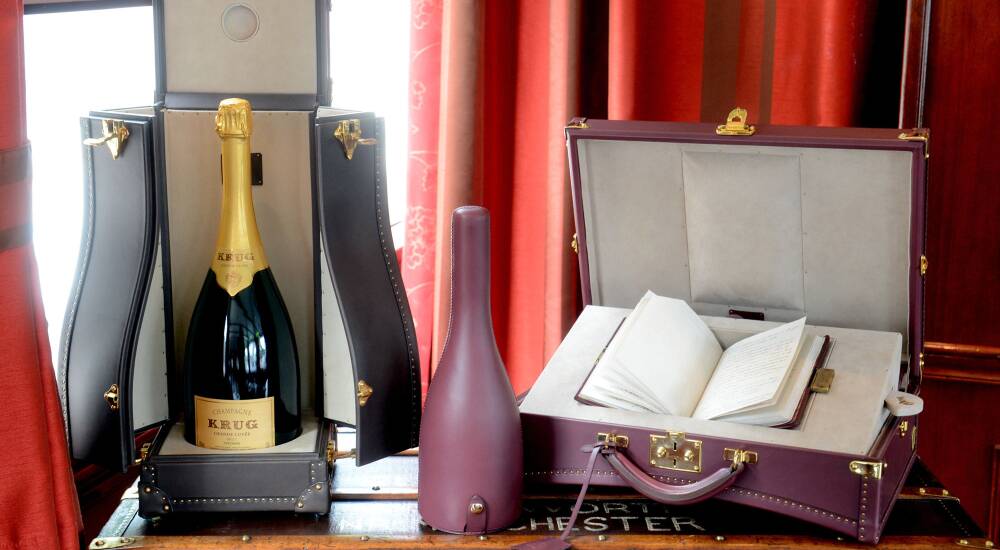 Crafted in elegant natural leather with a deep black cherry hue—the emblematic color of Maison Krug—these exceptional Moynat creations are a perfect pairing with this unique champagne.
---
3. Jewelry trunk for Chaumet
To commemorate their 165th year anniversary and their first voyage to Asia, Moynat has created a one-of-a-kind trunk. One of the oldest French trunk-makers have been commissioned by Parisian jeweler Chaumet to give shape to this exceptional curvy trunk.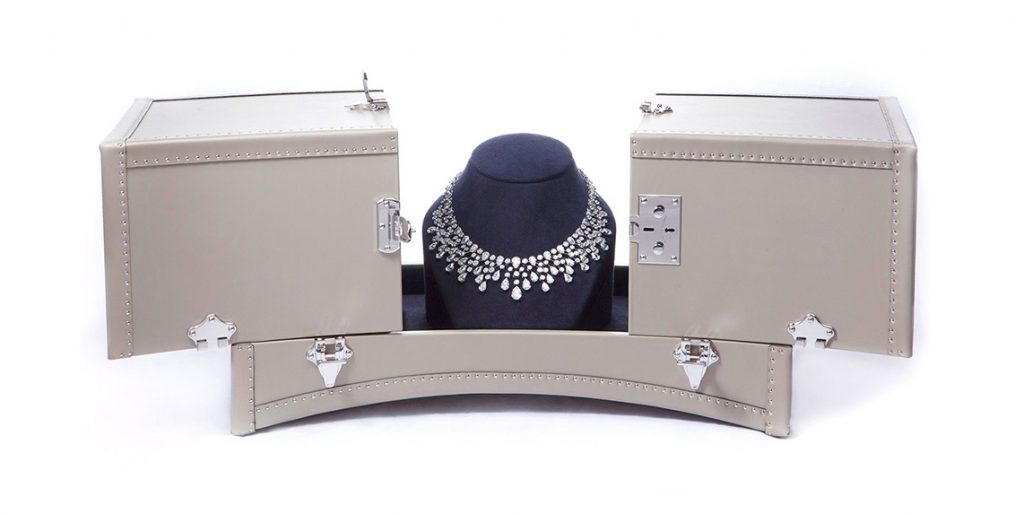 Located at 12, Place Vendôme, the high-end jeweler has specially placed the order for the trunk to hold and display an exclusive high jewelry diamond necklace. Inspired by a creation from the Chaumet archives of 1919, this piece of high jewelry has been set with 156 brilliant cut diamonds of 30 carats as well as 70 pear-cut diamonds of 60 carats and crafted at the Chaumet atelier on Place Vendôme.
---
4. The Macaron trunk for Pierre Hermé
2013. As round as the delicious cargo it holds, the Malle Macaron is an example of how Moynat can handle the unexpected.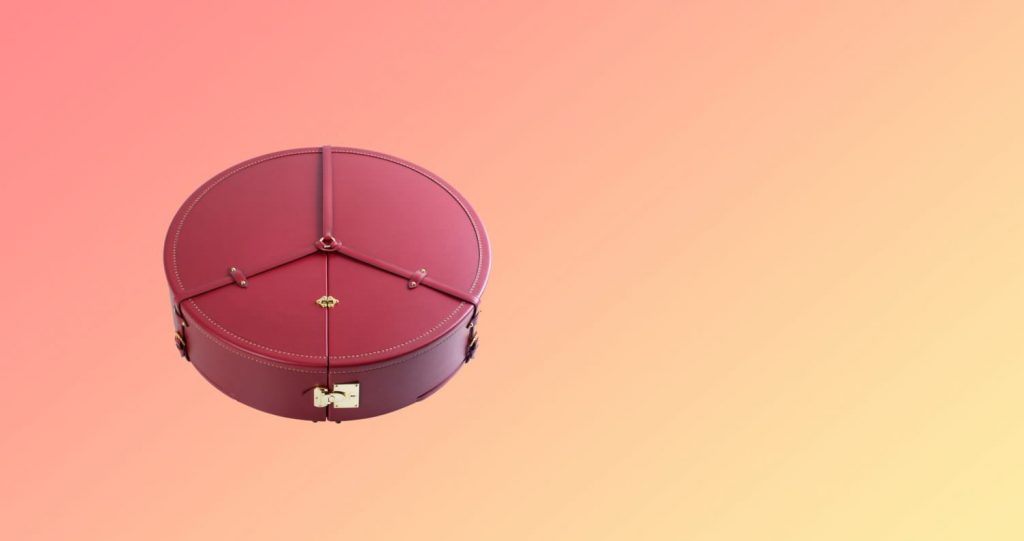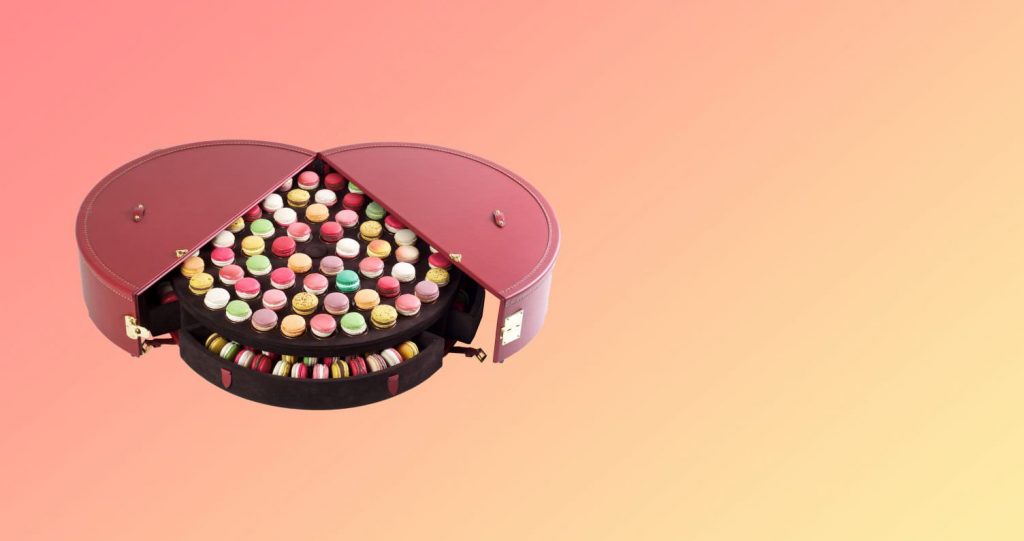 To best present these edible gems, each one is presented on an individual plates in Limoges enamel, set within this round trunk: a work of trunk making art as a fitting tribute to master pâtissier Pierre Hermé.
And finaly…
---
5. Pharrell x Moynat Handbags
Pharrell Williams adds to his growing stack of collaborations with his very own capsule collection for longstanding French trunk-maker Moynat.