Casio G-SHOCK unveils its fourth collaboration with British streetwear brand MAHARISHI. Inspired by the beauty and power of nature, Camo King Hardy Bletchman and his team have transformed the classic MUDMASTER with the new British Bonsai Forest pattern.
The drawing of the limited model repeats the texture of the tree bark. British Bonsai is a graphic reimagining of the defensive coloration. Experimenting with shapes and giving the pattern an "elongated" look, the designer first of all draws attention to the fact that camouflage came from the natural environment and is an abstract depiction of natural phenomena. Thoughtful to the smallest detail, the pattern fits the strap perfectly.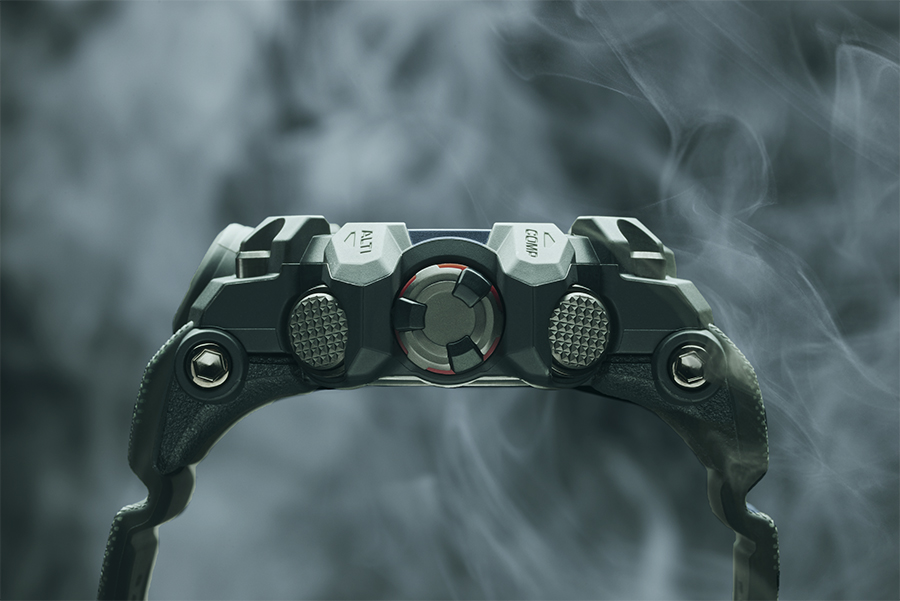 The MUDMASTER is designed primarily for weathering and use in muddy, desert and impenetrable forests and swamps. In addition, the model is vibration-resistant and equipped with a compass, altimeter, barometer and thermometer. The unity with nature is very close to the principles of the MAHARISHI brand, so the GWG-1000MH-1AER served as the perfect canvas for the new British Bonsai Forest camo pattern.
Against a dark bracelet and jet-black case, bold orange accents on the dial are stylish and bright. The combination of elements united by one military theme is the meeting point of two brands G-SHOCK and MAHARISHI, which have been successfully cooperating for a long time.
Main characteristics: shockproof, waterproof up to 200 meters, resistance to dirt. The novelty is equipped with a solar battery, dual LED backlighting, three temperature sensors and a Multi Band 6 function that allows receiving signals from six radio towers located in different parts of the world.